How one father is looking to help women restore their dignity after breast cancer surgery
"This wasn't someone else's nightmare…it was my own"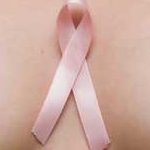 No parent wants to outlive their children, but when it was discovered all three of my daughters were BRCA 1 positive in 2010, I had to face the fact this wasn't someone else's nightmare…it was my own.
I watched as each of my daughters underwent mastectomies and saw first hand how their self image was affected. It simply broke my heart.
Feeling helpless was new to me and like any man, I wanted to make all their pain go away. From the ashes of despair came the idea for Donate Your Bra for a Cause, a 501(c)(3) nonprofit charity that seeks to reshape breast cancer survivors' lives one bra at a time.
Since its inception, Donate Your Bra For A Cause has shipped more than 500,000 bras to women in need. Working with our sponsors and donors like you, we have been able to supply needed post mastectomy bras, wigs and prosthesis to women of all sizes. What started on a kitchen table has now grown to occupy two full warehouses in Arizona.